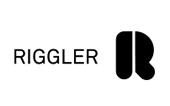 The Alps, a big family!
Beanies Riggler
Riggler is a new Austrian brand which defines itself by its roots: the Alps. This brand chose the seal of the chain and claims the relationship with the highlanders of Germany and Switzerland, including France and Italy. Certainly because all of them are brilliant in warm clothes making.
Read more ...

Riggler is the proof that, by searching for flexible and robust materials and by putting a strong focus on preserving a local production, they're offering us a first collection with a perfect design. But there's still one doubt: which beanie to choose? They're all charming!!!